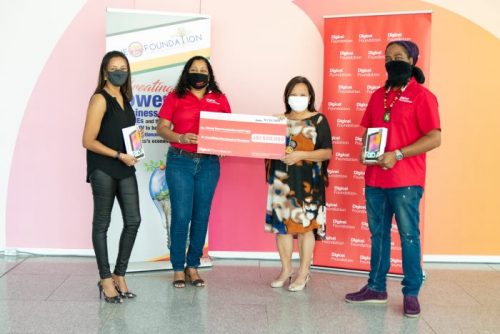 The Honey Bun Foundation has launched, the Gapp App, a business diagnostic tool for micro, small and medium-sized enterprises (MSMEs).
The purpose of the Gapp App is to help businesses grow and become successful by giving them the ability to periodically access their operations and processes. It is available for download in Apple and Google stores.
Each business with a registered account on the app can complete the survey once a month – this will give them time to address the issues identified in each attempt. These results will also be available in the app for periodic reference.
The Gapp App also provides suggestions on where assistance and or training can be sourced locally.
At the virtual launch of the Gapp App on Wednesday, April 14, 2021, Senator Norman Dunn Minister of State in the Ministry of Industry, Investment and Commerce stated, "Gap analysis examines the things that prevent us from gaining the results that we want. The app, with all its features, will assist organisations in making their operations more efficient."
Dunn also commended the partnerships which resulted in the development of the app, adding "Honey Bun is not only creating something for Jamaica but businesses right across the world."
Niritech Digital Services developed the app in conjunction with students from the Northern Caribbean University. JAMPRO,  Jamaica Manufacturers and Exporters Association (JMEA), Digicel Foundation, Kingston Creative and Exim Bank also provided support.
Michelle Chong, CEO of Honey Bun, said she observed that there was a need to do a diagnostic of local businesses and direct them to help.