Reasoning Series with CEOs'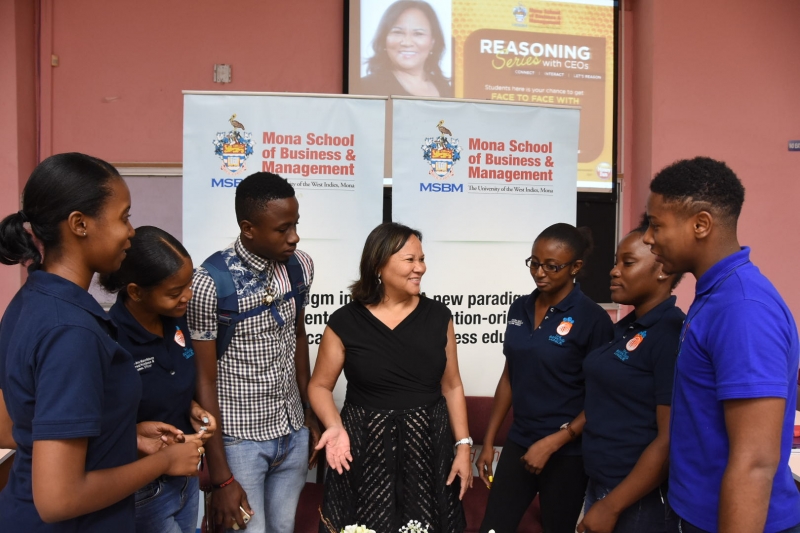 Honey Bun CEO Michelle Chong Connects with UWI Students at MSBM
Trevene Walcott, 2nd year Operations Management Student, also commented stating, "As someone who one day would like to go into business, I really enjoyed how open and informative she was in the session. Student's normally do not have the opportunity to pick through the minds of Jamaican CEOs and as such I value this initiative and found it inspiring," Walcott shared. "This event excelled beyond what I imagined and her experiences as a woman CEO and being family oriented in business, was interesting to hear," she continued. She also noted that the series is beneficial to MSBM Students and all UWI Students alike.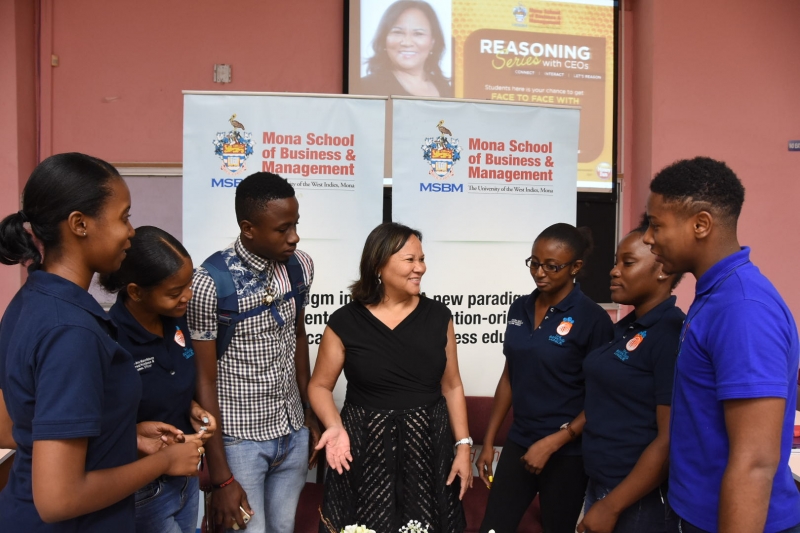 Speaking to a packed lecture room of students who represented several faculties and departments on campus and who were very engaged with her, Mrs. Chong who stated that she had always wanted to be a teacher, was quite at ease as she shared her story and fielded questions from the attentive students who commented on her "transparency" and candor.
The event ended with Chong imparting a few words of wisdom by which she and by extension her company are guided "C2O, Challenges to Opportunities, breeds innovations, creativity and helps to recognize the value brought to your business".