Honey Bun launches foundation for SMEs and the creative industry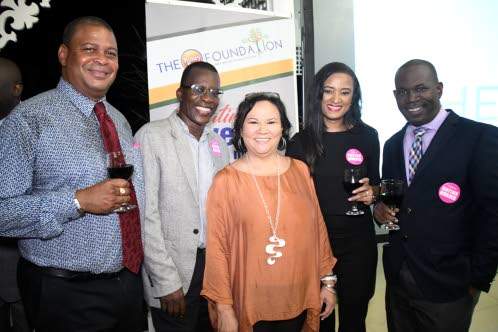 In photo above: Chief executive officer of Honey Bun Michelle Chong (centre) is flanked by Nashauna Lalah (second right), The Honey Bun Foundation's general manager and directors (from left) Robert Scott, Lawrence Nicholson and Howard Jones.
Jamaican baking company Honey Bun Limited has launched the Honey Bun Foundation, which it says will facilitate the growth of small and medium-sized enterprises (SMEs) and entrepreneurs in the creative industry.
The foundation's creator and Honey Bun Chief Executive Officer Michelle Chong indicated that while the foundation will assist all SMEs, there will be special attention given to the creative industry because of its untapped potential for growth.
"The Honey Bun Foundation was founded out of a passion to bring together what I saw were great people with the love for Jamaica and the genuine love of what they are doing. It will be supported by two legs — collaboration and leadership. We will focus on why we are not progressing exponentially, what we must do differently, and how we can be more innovative than the world,"

declared Mrs. Michelle Chong at the foundation launch on Tuesday at Devon House in Kingston.
According to her, there are four distinct business models that the foundation will roll out over the next three years — a national training platform, a business analysis app, an advisory board unique to Jamaica, and back-office support for businesses that require stronger business support.
"The first-year budget for the foundation is just over $14 million for the development of the website, platform, marketing and administration. The main sponsor, Honey Bun, has already committed $6 million. Each contribution of $200,000 towards training will be used —$100,000 to reduce the cost of training and the other $100,000 towards the cost of development and national marketing of the programmes in the newspaper, digitally and on the website," Chong added.
SMEs' best friend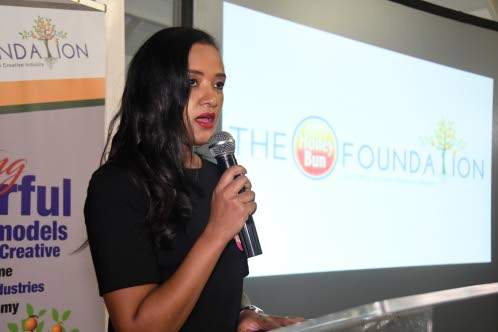 The foundation's General Manager Nashauna Lalah indicated that the foundation will be, in its simplest terms, "SMEs' best friend".
"We will help these business owners to navigate their way through the daunting maze of the business world, while sharpening their skills and strengthening their business models. We are committed to doing this because we know very well the impact of SMEs, not only on the national economy, but on individuals — the sons, daughters, children and parents of entrepreneurs who are a part of the journey, and whose own lives are impacted by the success or failure of these SMEs," she told the Jamaica Observer.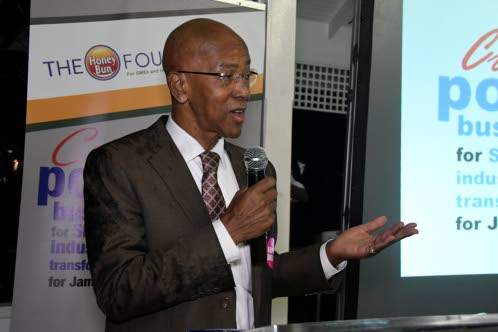 BY ABBION ROBINSON
Business reporter
robinsona@jamaicaobserver.com